Alaska
Matanuska Glacier, Alaska - Click for larger
The people are friendly, the mountains and glaciers are beautiful and all of the road signs have bullet holes.
Bullet Holes in Sign in Alaska - Click for larger
I didn't have much light but we sure enjoyed seeing Alaska. Photography was pretty much a bust. Lori and I will definitely try to come back here. We did meet an interesting lady in Wrangell-St. Elias National Park and Preserve. Nancy Lethcoe was using the guest cabin when we met her in a pull-out at the trailhead. She asked if we would like to see the cabin.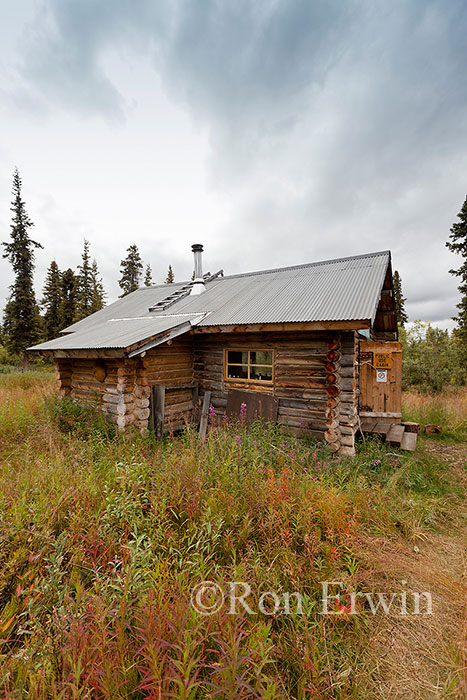 Cabin in Wrangel-St. Elias - Click for larger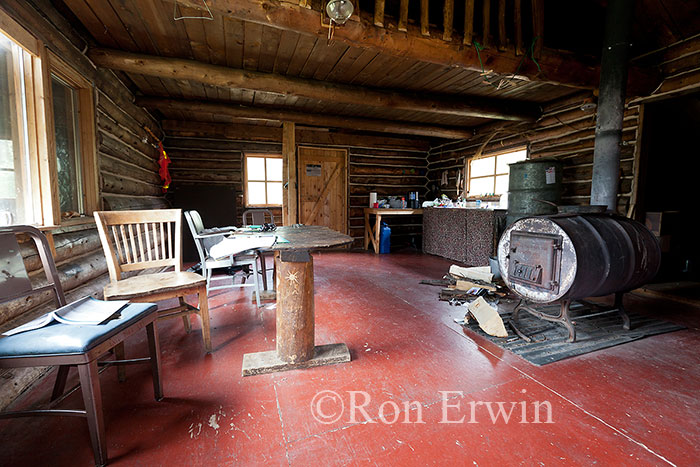 Cabin Interior in Wrangel-St. Elias - Click for larger
We accepted her invitation and walked the short trail. We chatted for awhile and wandered around the cabin. I didn't take her picture, as I didn't want to intrude more than we already had. But I wish I had taken her portrait. It turns out she was a silver medalist in the 1956 Olympics, an activist involved with the EXXON Valdez oil spill clean-up, and a college teacher. Nancy and her late husband also operated a sailing and kayaking company and co-authored and published books on Prince William Sound.
Another couple came along the trail and Nancy invited them to see the cabin. After saying our goodbyes we moved on. We meet so many interesting people as we travel!
We cut our Alaska visit a bit short and will continue on our adventure back in the Yukon.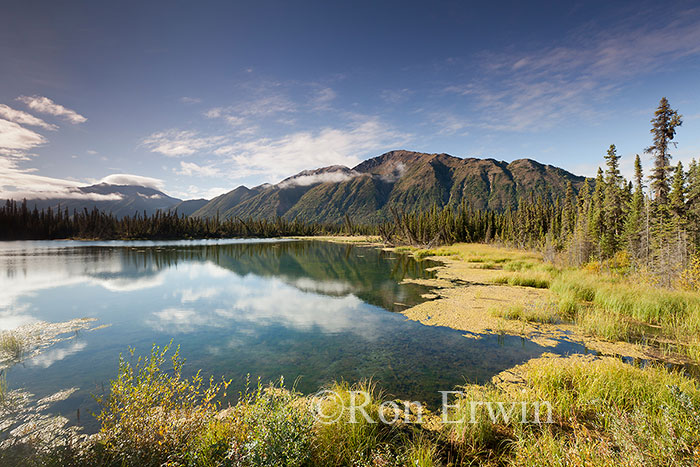 Mountain Reflections in Alaska - Click for larger
Chicken in Chicken, Alaska - Click for larger
Alaska Sunset - Click for larger