Endangered
Three endangered species, 2 days, one flat tire. We spent 4 days in southern Saskatchewan.
Old Church Saskatchewan
We camped for 2 nights in Val Marie. Grasslands National Park is nearby and a wonderful place for photography.
Grasslands National Park, Saskatchewan
We sat by the Prairie Dog Town looking for Burrowing Owls. We could spot up to 5 at any given time. Looked like 2 adults and 3 young. They kept to the far back of the dog town. I spotted an adult on a rock and drove down to get as close as I could. Still too far away. Sat for another 30 min. It finally flew to a closer rock and I was able to get a descent shot in nice light.
Burrowing Owl
I have always had trouble photographing Loggerhead Shrikes. Never seem to get them to stay put. I started seeing them at the road-side as we drove into south Saskatchewan. Tried several times to get a shot. They would always fly away just as I picked up the camera. Finally one stayed long enough for a few shots. Not the nicest scene but, it's the best one I have so far. Just have to keep trying.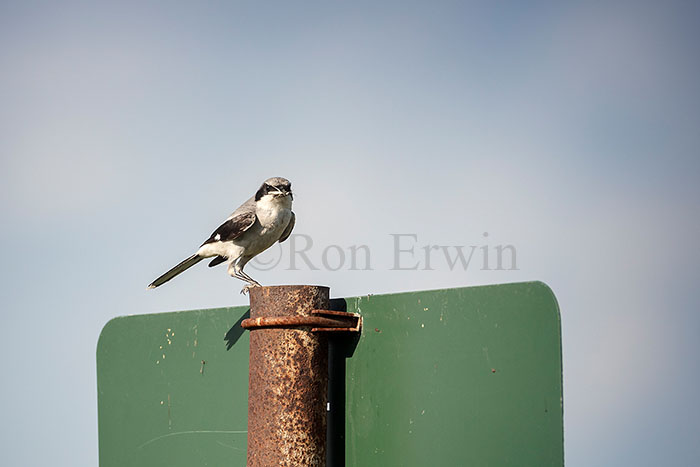 Loggerhead Shrike
As we drove out of Val Marie, the van indicated a low tire. We pulled off the road. I could hear the air leaking from the rear passenger side. We pack a full size spare so we changed the tire and drove on. We passed a rattlesnake in the middle of the road. I was careful not to hit it. Unfortunately, someone had already run it over. It was still moving so it had just happened. Sad to see it like that.
Prairie Rattlesnake
We will head west to Waterton National Park, Alberta next.
Labels: abandoned, burrowing owl, church, endangered species, Grasslands National Park, loggerhead shrikes, prairie rattlesnake, saskatchewan