Termination Dust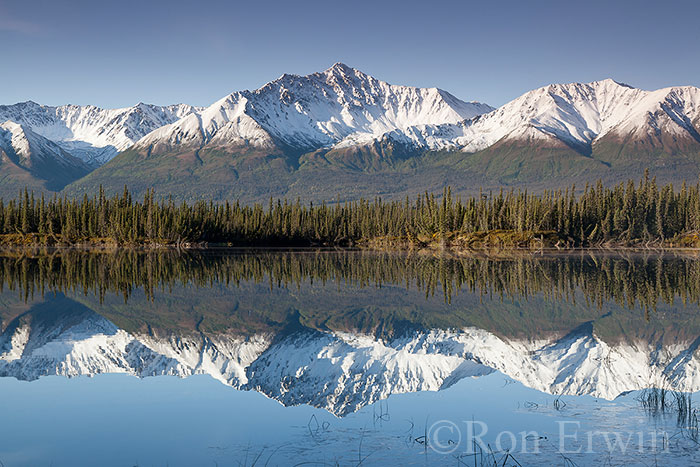 Kluane Mountain Range, Yukon - Click for larger
That's what the Whitehorse locals call the first snow on the mountains. They told me it marks the end of the tourist season. We were real excited to see the snow. It added a beautiful frosting. Lori and I worked the Alaska Highway north of Destruction Bay and tried to capture the reflections along the way.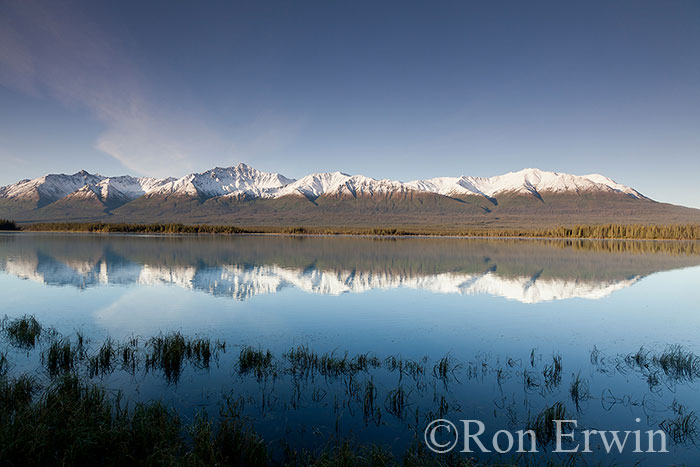 Kluane Mountain Range, Yukon - Click for larger
It truly is the end of the season up here. Many of the campgrounds, stores and restaurants are closed and many more will close soon. We were surprised to learn that Kathleen Lake Campground, and the two Visitors Centres in Kluane National Park would close Sept. 4th. This was due to the recent cuts in funding to our National Parks by the federal government. Sad is all I can say.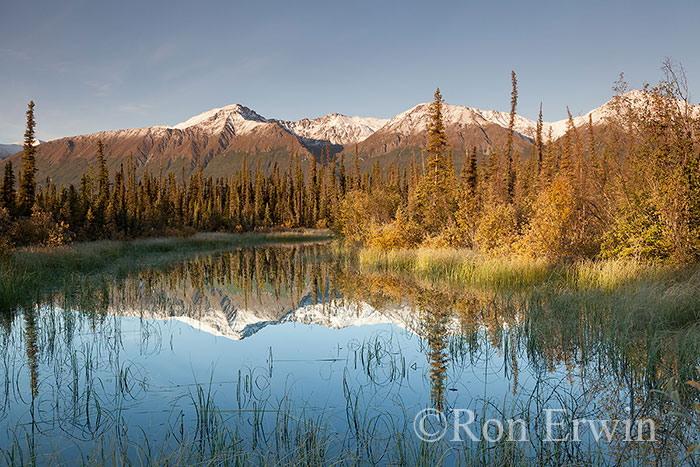 Kluane Mountain Range, Yukon - Click for larger
We travelled back through Whitehorse and then south to Watson's Lake. There is a highway that runs south through Northern British Columbia called the Cassier Highway. In 2010 highway 37 south was closed due to forest fires. This time the road was open and in good condition. The first part of the road was through the previous fire area. The burn area was very large. It went on for miles. We camped and made our way to Stewart BC.
Male Spruce Grouse - Click for larger
We tried to photograph Bears in Hyder Alaska but didn't have much luck. There is a viewing platform at Fish Creek where there are spawning salmon. The bears would wander by eat and wander on. There were far more people than bears. Not my cup of tea I guess. I had much more luck photographing bears at the side of the road around Watson's lake than we did in Hyder. I'm sure Fish Creek is a wonderful place; we just didn't hit it at the right time.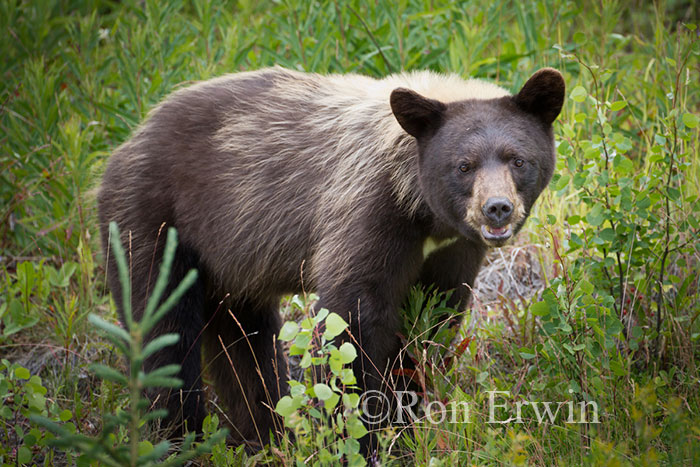 Black Bear - Click for larger
The other attraction in the Stewart area is the Salmon Glacier. We drove a very rough road up high in the mountains passing from Alaska back into BC. We got up there expecting to see the 5th largest glacier in North America. It was completely covered by clouds. Lori and I climbed into the van and snoozed for a while. After a couple of hours of waiting for the glacier to appear through the clouds and fog, we gave up and made our way back down the road.
Salmon River Valley, BC - Click for larger
I didn't look forward to driving up the road again but I knew I had to before we could leave the area. We waited a couple of days and finally it cleared enough for us to try again. Even though it wasn't clear skies, we did get a little light at the top.
Salmon Glacier, BC - Click for larger
It was worth the wait. What a spectacular sight!
Labels: Alaska, bears, black bears, British Columbia, Glaciers, Hyder, kluane range, mountains, Salmon Glacier, snow, Spruce Grouse, Stewart, Yukon