The Canon 7D Camera
I considered getting the Canon 1D Mark IV camera for our trip west this year. But I was a little reluctant to shell out the $5K for it after hearing about the Mark III focus problems. This spring I ran into my friend Robert in Rondeau Provincial Park and had a chance to see his images from the 7D. They were wonderfully sharp. I found them a bit noisy but I miss having a fast frame rate and a large buffer, especially for wildlife. So I decided to give one a try.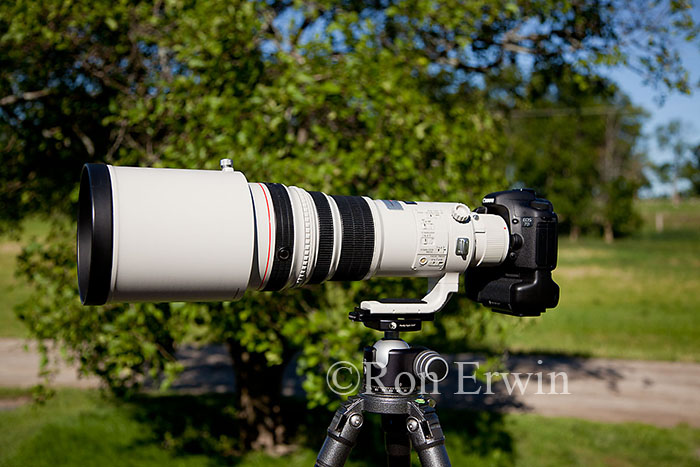 7D Camera & 500mm lens - Click for larger
My initial field test was a bit frustrating. I had all kinds of focus problems. There are many settings for this camera. To figure them out I needed to spend some time with the manual.
You can download a pdf of the manual here:
http://www.usa.canon.com/cusa/consumer/products/cameras/slr_cameras/eos_7d#BrochuresAndManuals
After setting up and trying the different focus point settings, I did a few more tests. But I still wasn't getting tack sharp images. I had to try the micro adjustment feature. Once I did my results were much more consistent. Check out page 211 in the manual. Note you need to do this
carefully
!
pg 211 in manual - Click for larger
It is so nice to have a fast and responsive autofocus again like I had with the Canon 1D Mark II. The 7D's buffer is great and I can't remember ever waiting for the camera to catch up.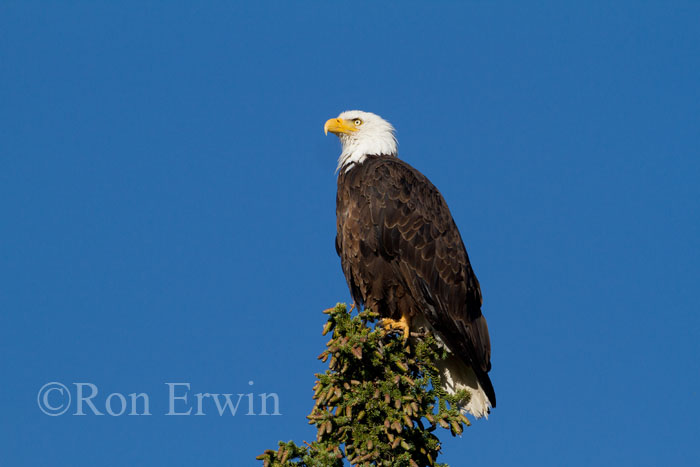 Bald Eagle photographed on Canon 7D - Click for larger
Shooting at 400, the images show a fair bit of luminance noise. At this ISO setting the noise can easily be removed during processing with Noise Ninja or with the new noise reduction in Photoshop CS5. I have started using CS5/ACR for all my noise issues. It's that good. Here is an image I shot with the 7D and my 500mm f4 lens being opened in CS5/ACR:
Screen captured in CS5/ACR - Click for larger
Using the Noise Reduction sliders in the Detail tab, I can correct noise very effectively: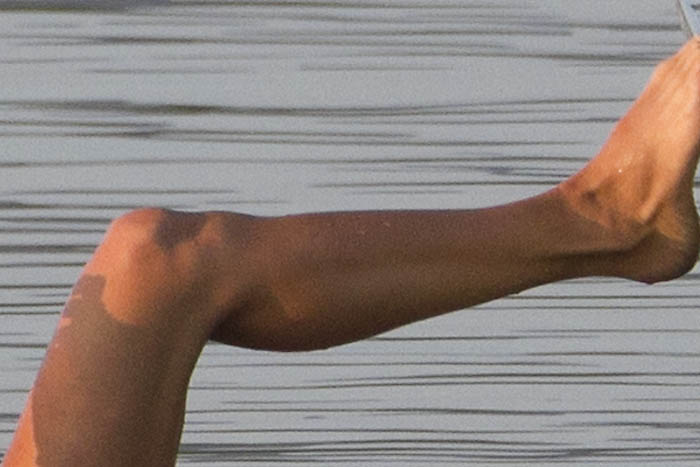 Crop showing noise on leg - Click for larger
Leg after noise reduction - Click for larger
The camera is solid. The auto focus and frame rate are great. My only complaint? I would like to see a bit better image quality above 400 ISO. For an APS-C sensor, I think it works as well as can be expected.
Yellow-headed Blackbird photographed on Canon 7D - Click for larger
Labels: Adobe Camera Raw, bald eagles, Canon 7D camera, CS5, noise reduction, Photoshop, yellow-headed blackbirds