i·dol·ize
–verb (used with object)
1.
to regard with blind adoration, devotion, etc.
2.
to worship as a god.
I used to idolize John Lennon. Oh, I had a few other musicians I thought could do no wrong. Bob Dylan, Joni Mitchell, Bruce Cockburn and many more. I see things very differently now. I remember my Dad making very dismissive comments about Lennon after seeing his photo in the paper. He would rant, "Who the hell does he think he is?" or something like that. At the time I thought my Dad didn't get it. As only a ten year old could think. But I have to admit he did get it. He got so many things that I am only beginning to see now.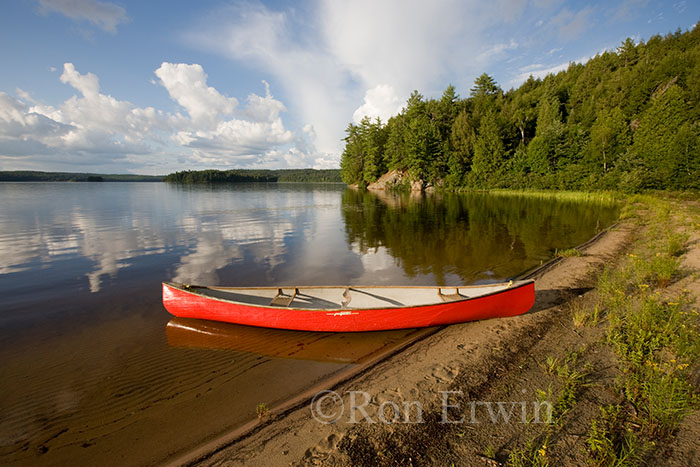 Red Canoe on Lake Manitou - Click for larger
There were also many photographers I looked to for inspiration. Some I have since met. Meeting your heroes can be a major disappointment. But I have been lucky. Most photographers that I admired from afar and have since met have turned out to be kind wonderful people. Some I now call friends. That is and continues to be a great gift.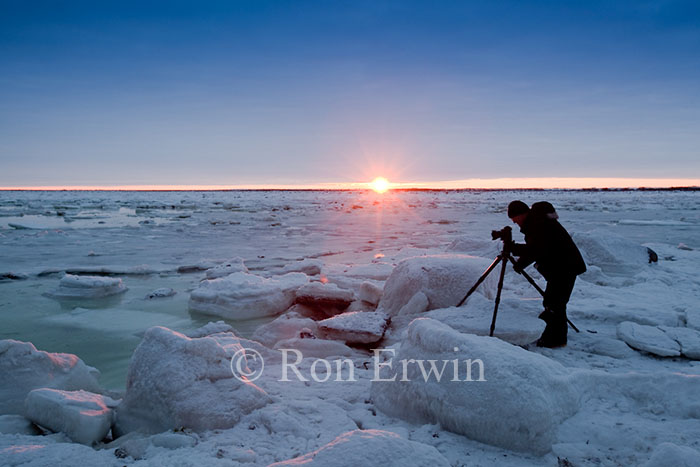 Photographer at Hudson Bay - Click for larger
I recently showed a movie called
"Waterwalker" by Bill Mason
to my 3rd semester Photography students. This movie was an inspiration to me and frankly changed my life forever. It inspired me to pursue a creative life. A life I really did not think was possible. Bill was driven to create and was a wonderful storyteller. I never got to meet him. He died long before he was on my radar. His actions, work and words continue to influence me and the life I live.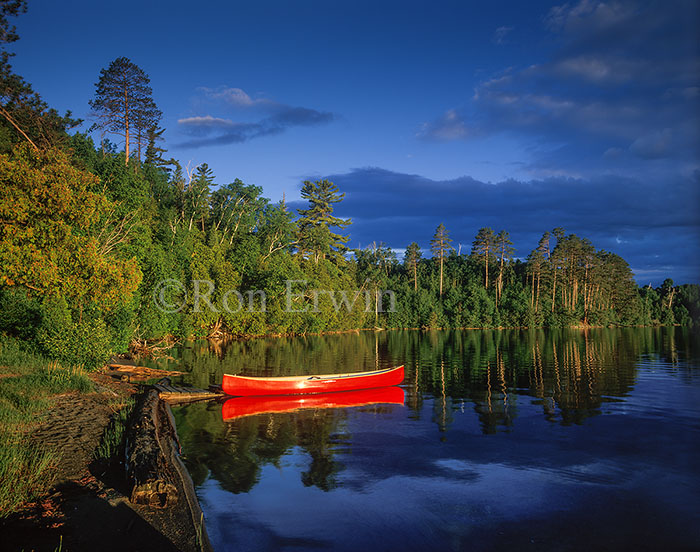 Red Canoe in Temagami - Click for larger
I love to read biographies and have read many including one about
Bill Mason
. This summer I read a biography about
John Lennon
. It was not very complimentary. It showed a tortured creative soul driven to succeed. One of the most painful things about growing older is the many myths that are shattered along the way. You start to see the world in a different light. It forces you to analyze the heroes in your life. It's not their fault we have put them up on a pedestal. It's not their fault they are imperfect. None of us are perfect.
Does this mean that that these people don't have lessons to share? No. The radio played John Lennon tunes all day long to acknowledge the 30th anniversary of his death. The music, the talent and his voice still ring true for me. His life in all its imperfection, produced sounds that will always bring joy to my life.
All of them - from my father to musicians, artists, writers and teachers - they have all lived imperfect lives as we all do. They continue to teach me and inspire me even if I don't idolize them any more.
Dad - Click for larger
Labels: Bill Mason, creativity, dad, hero, inspire, John Lennon, photographers