Look Up
As we headed to bed, it had clouded over and looked like rain. I had checked the weather and it was supposed to clear in Dawson City, Yukon at midnight. I figured it would clear about an hour later in Tombstone Territorial Park. I set the alarm for 1am. When it went off, it was raining hard. I turned off the alarm and went back to sleep. Around 2 am, I rolled over and looked up at the sky. I could see stars and a streak of light. We got up and it was on, the light show of the north. Aurora Borealis is also called northern lights. The thing is, when you are this far north, it's not in the northerly direction. It's above you and in every direction.
Aurora Borealis at Tombstone Park, YT
The photos do not really do it justice. To stand there and watch this unfold is something everyone needs to experience for themselves. The best way I can explain it, God is dipping a ladle into a bucket of light and pouring it over the top of the world. Pinch me, I must be dreaming!
Aurora Borealis at Tombstone Park, YT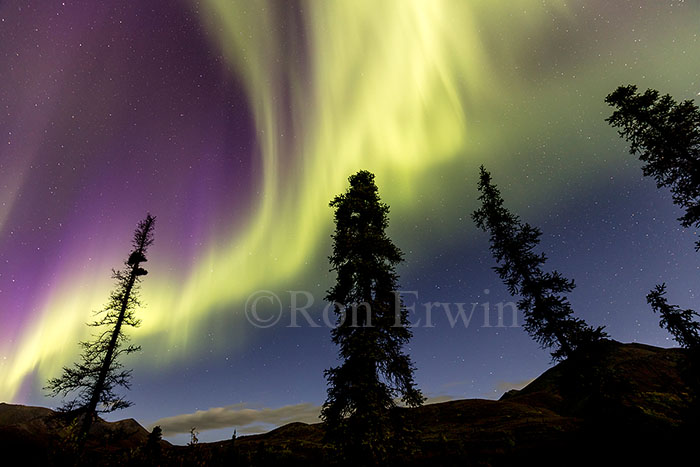 Aurora Borealis at Tombstone Park, YT
Labels: Aurora Borealis, northern lights, Tombstone Territorial Park, Yukon