Back at It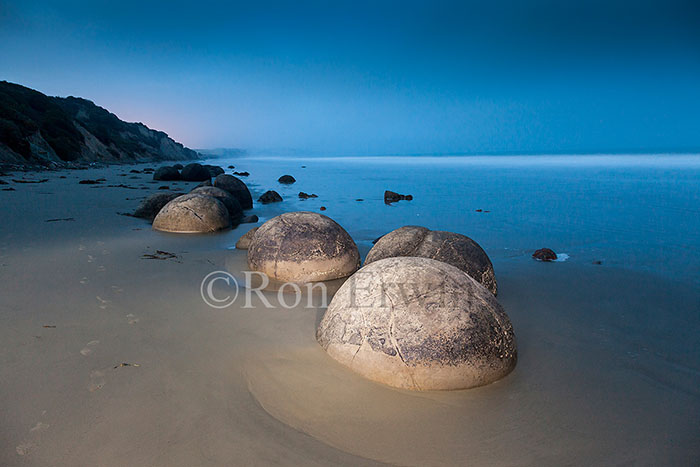 Moeraki Boulders, New Zealand
I thought I would be a little nervous. Usually I am nervous on the first day of classes in September. My week started with an 8:00am class. Maybe I wasn't quite awake yet, but I didn't have any sense of nervousness. After being out of the classroom for 16 months, I seem to have settled back into the routine quickly. I guess it's like riding a bike. This is after all my 18th year of teaching at Seneca. Time sure flies. I have learned a lot this past year. Already I'm starting to share some of these things with my students and my peers. That has always been the fun part for me. Learning and then sharing that knowledge is very rewarding. Most of the photographers that I know do some form of teaching as part of their income. They teach workshops or guide other photographers. It is a great way to diversify your income. I have given several one-on-one workshops in the past and continue to offer this kind of thing on a limited bases. I teach full time. So when I get some time away from school, I usually want to shoot my own stuff. This limits the number workshops that I do. One-on-one is a very enjoyable way to teach. It means the cost for the student is higher (and a little lower for me) but a lot more material can be covered with just one student as opposed to trying to teach 10 or more at a time.
Scarborough Bluffs
If you are reading this and are interested in the kind of photography that I do, contact us regarding a custom workshop. Prices start at $300.00 for a half day and go up from there. I always provide printed notes. The workshop time is split between shooting outdoors here in the Scarborough Bluffs and working on the images at the computer.
Fall is approaching fast. It won't be long and we will be chasing coloured leaves!
Autumn in Algonquin
Labels: Algonquin, autumn, fall, Moeraki Boulders, one-on-one, Scarborough Bluffs, teaching, workshops