Braving the Bugs
You loose your tolerance for things sometimes. I find the first couple of days among biting insects hard. You would think I would be used to it by now. We have spent so much time in some very buggy places.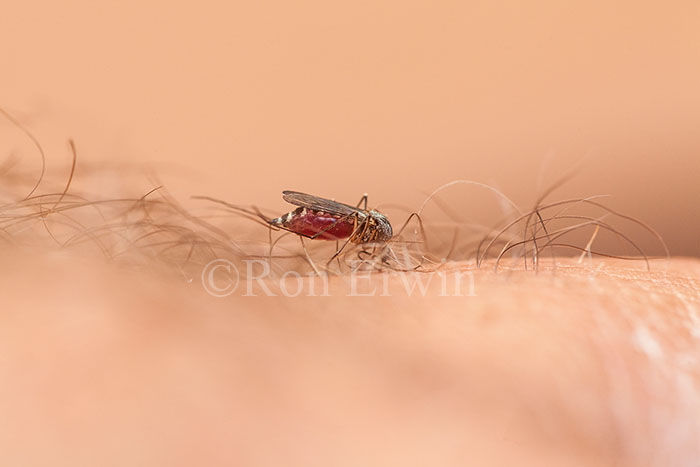 Blood Filled Mosquito
In late May and early June in Ontario you tend to see a bit of everything - black flies, mosquitoes, deer flies and horse flies. We have had four trips so far this spring and spent time on Manitoulin Island, Killarney, Sandbanks and Bon Echo.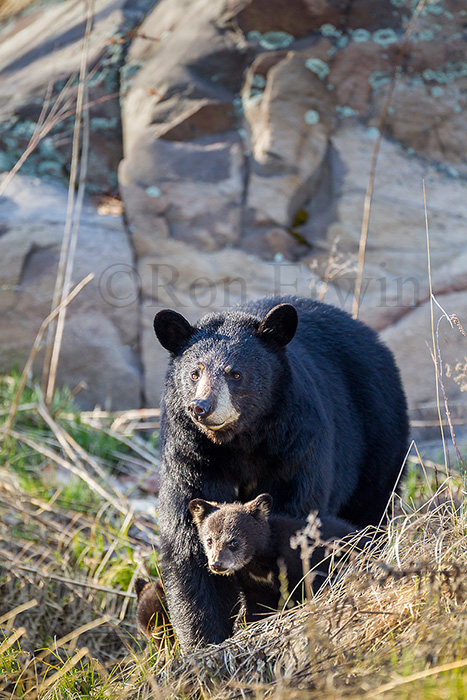 Black Bear Mother and Cub
Common Merganser Male
Spring Ice Formations
Outlet River, Sandbanks, ON
The first 3 locations were wonderfully bug-free except for midge flies.
Non-biting Midge Flies
Bon Echo was not so bug free. The moment we stepped out of the van I realized that a short sleeve shirt and short pants were not a good option. I don't use bug spray very often but the bugs were so thick, we both quickly sprayed our entire bodies. It was just enough relief to get the dining tent set up. I wondered if it would be better at the beach parking lot so we drove there and got out. There was nice breeze keeping the number of bugs down. We decided to have a swim and then cook dinner there. Later we wandered down to the point to shoot the cliff on Mazinaw Lake. The light was nice but the breeze killed the reflection I was hoping for. I used a 10-stop neutral density filter to smooth out the ripples on the water and create a soft reflection. We had a nice evening at the edge of the lake.
Bon Echo Provincial Park, ON
The next day we shot at a waterfall in Flinton Ontario. The bugs were thick there too. Once I started working though, I was able to ignore them for the most part.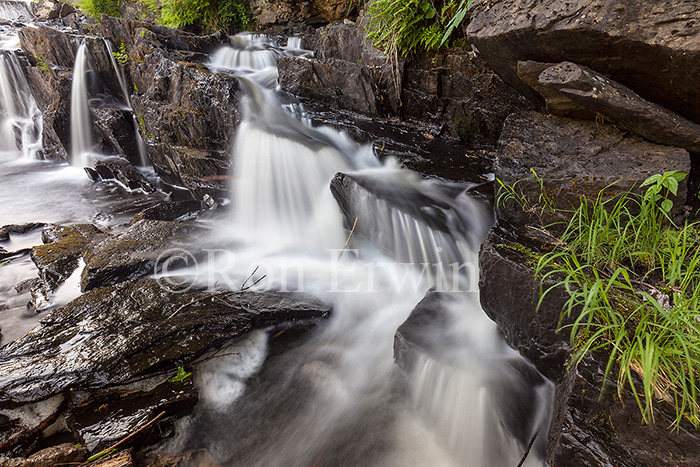 Flinton Ontario Waterfalls
There were lots of turtles at the side of the road. We found a young snapping turtle willing to pose.
Young Snapping Turtle
It started to rain so we headed back for a game of cribbage and cooked dinner. Having a dining tent allows us to work out of the bugs and rain. It is the only way we can stand to camp in the spring.
Campsite with Dining Tent
Labels: Bon Echo Provincial Park, bugs, camping, cliffs, dining tent, Flinton Conservation Area, insects, Mazinaw Lake, Mazinaw Rock, mosquitoes, Ontario, Snapping Turtles, Waterfalls