The Quest
Burleigh Falls, Ontario
The frost is melting from under my feet. You can smell the earth as it warms up after a long winter. It's time to get outside and watch the world wake up.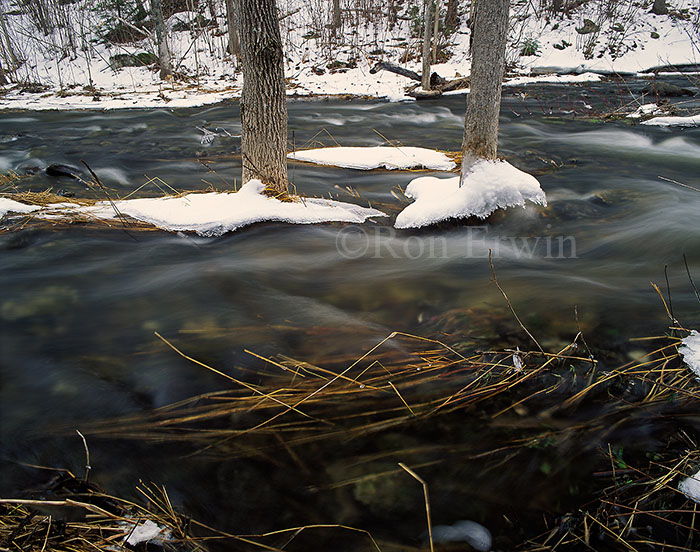 Below High Falls, Ontario
Lately I've been busy working on a few projects and haven't been out to shoot as often as I would like. I suspect that will change soon. With the spring bird migration and the leaves about to sprout, I will be drawn outside to the light.
The last few weeks I've spent "data mining", going back through old images and finding gems hidden in the weeds. We are working on a project for a client and they wanted an image with a specific look, a "typical Canadian landscape". We have been fortunate to travel extensively across Canada many times. I have watched the tide come and go on all 3 coasts. With all that this country is how do you say that with one image? If you were asked to pick an image that screams CANADA where would it be? The Rocky Mountains? Newfoundland? Algonquin Park? It reminds me of a time we were in France and someone said they "cook Canadian" all the time. I looked at them confused. Canada is so diverse it is hard to sum up what we are in one dish, one scene or one sentence.
Here are a few images I missed selecting the first time through.
Lake Louise, Banff National Park, Alberta
Alexandra Falls, Northwest Territories
The Palisades, Jasper National Park, Alberta
Moraine Lake, Banff National Park, Alberta
Male Willow Ptarmigan
The quest for a great image does not end with the click of the shutter. There is so much more to my ever-changing workflow that contributes to a finished image. Judging by the images above, I need to have a look at my selection criteria.
The quest continues.
Labels: Alberta, Banff National Park, Burleigh Falls, Canada, iconic, Lake Louise, Moraine Lake, Ontario, Ptarmigan, Willow Ptarmigan